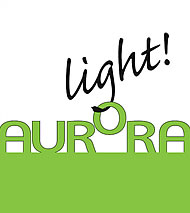 In the photo
Couscous trio of flavours
Aurora Light Sorrento
Piazza Tasso, 10/11 - 80067 Sorrento (Na) - Italia
P. IVA 01362081216
Tel. 081 8772631 - Fax 081 5324546
E-mail: info@auroralight.it
Web solutions plares.it
Our menu?
Seasonal, like the products of the earth, which cyclically call to the mind tastes, scents, colors and feelings that repeats periodically, inexorably.
The ingredients used in our dishes follow this value. This means that we select only the most genuine fruits and vegetables.
High quality products, rich in all their nutritional characteristics.
At any season its menu!
Only here you will find a different menu for every season!
Vegetarian, if you follow a total green diet and you do not want to give up to taste, you're in the right place. A section of our menu is exclusively dedicated to vegetarians, offering to those who do not eat meat an appealing and tasty menu.
To accompany our dishes, the wide wine list of the Restaurant O'Canonico, a careful selection of the best Italian wines, champagnes and sparkling wines.