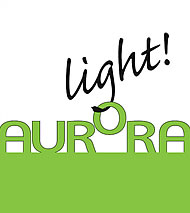 New Year's Eve Dinner
A delicious and light New Year's Eve dinner?
Book your New Year's Eve dinner at the restaurant Aurora Light in Sorrento, located in Piazza Tasso, in the heart of Sorrento's nightlife. Let you seduce by the refined and delicate touch of our cuisine. On the occasion of New Year's Eve dinner, the cuisine of the Canonico will be extended also to the hall of the Aurora Light.
But here's the menu, a balanced mix of typical flavors and aromas typical, seasoned with a pinch of fantasy:
Astice salad, citrus fruits and green apple
***
Ravioli with smoked ricotta and lemon on seabird and "friariello"
***
Gulf Fork Filet in Fairy Paper
On scarlet pie with black olives and capers

***
Beef turnip on eggplant ragout
Probing of Provolone of Monaco
Hazelnut potato

***
Fresh and dried fruit baskets
Desserts of Christmas tradition
***
DESSERT:
Panettone cold soufflée in citrus sauce
***
Zampones and lentils
White and red wine, sparkling wine
Illy coffee


For info and reservations send an email to: This e-mail address is being protected from spambots. You need JavaScript enabled to view it , call us at +39 081 877 26 31 or send a fax to +39 081 532 45 46
In the photo
Fruit and vegetable salad
and mini hamburger